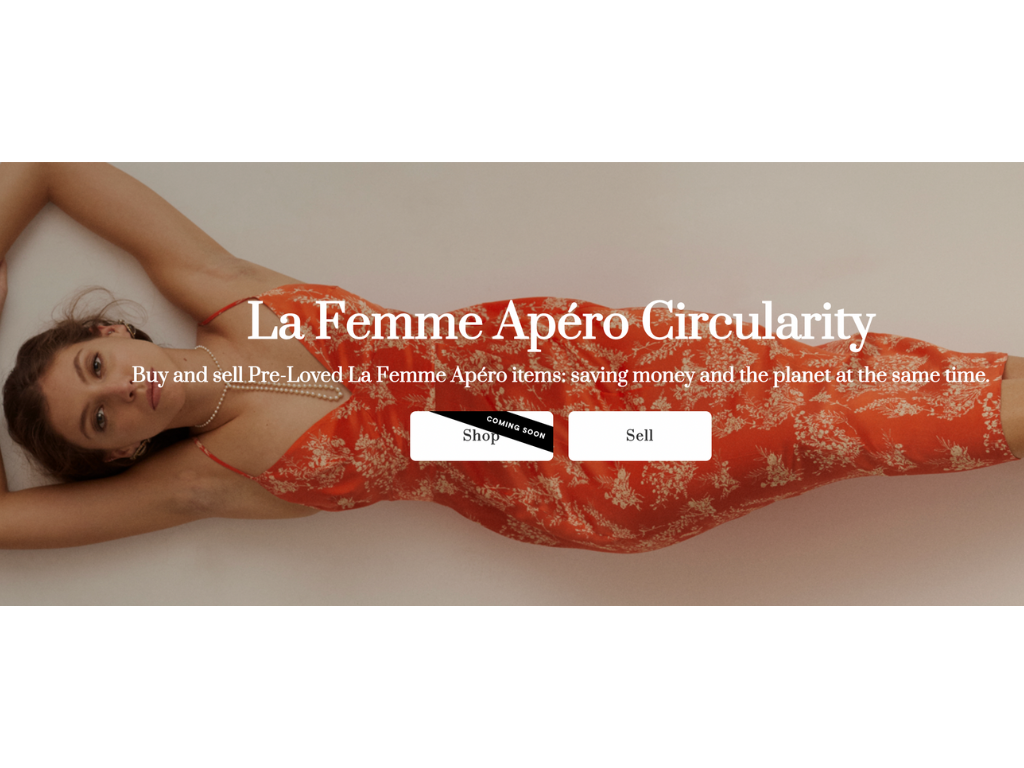 La Femme Apéro x Treet: Buy & Resell our Pieces
by Isabella Ortiz
Spring is here and it's time for some spring cleaning! Instead of tossing your old pieces in the trash or lugging them to a thrift store, Treet is an easy way to resell your clothes.
La Femme Apéro is partnering with Treet as their new circular sales partner to provide an easy and efficient way to sell your pre-owned pieces. Treet allows customers to extend their garments life and earn money towards new purchases.
This is a full circle fashion experience, it helps reduce carbon footprints by maximizing the use of each clothing item and minimize waste!
What is Treet?
Treet helps brands to launch their resales initiative, educating the shopper on the benefits of resale and allowing them to start listing items. 
La Femme Apéro customers can upload their items to Treet and resell their piece. In turn, they can order a new item to add to their wardrobe. 

Buyers can browse the collections through Treet, purchase from various sellers across the country and verify items when they arrive ensure the quality is top tier. 
Sellers can take a photo of the item, answer a couple of questions, and submit it for review. This is currently only available for U.S customers. After the item is sold, Treet will email the seller a prepaid shipping label to ship the item. Lastly, the seller will receive up up 110% payout when they sell and choose brand credit. 
Through this new partnership, brands like La Femme Apéro helps you resell your pieces without a hassle and in turn you are lowering your carbon footprint to help combat the excessive clothing waste in landfills.
Will you be purchasing or reselling your pieces through Treet?
Mar 20, 2023

Category:

News
Comments: 0