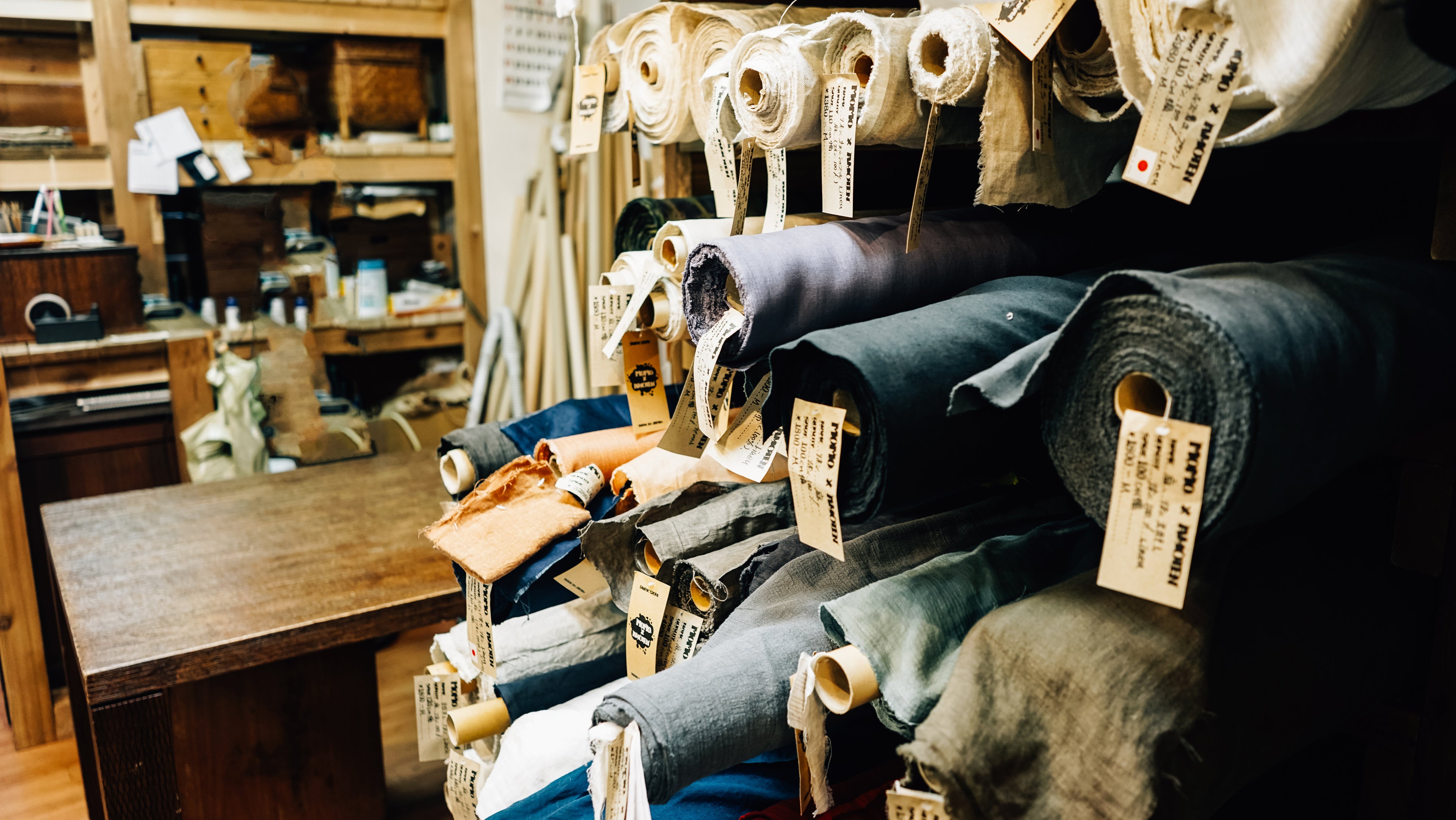 The climate crisis has been a popular conversation for the past few years. As people are looking to support ethical companies, brands are beginning to look at their own practices and reassess their practices that may contribute to waste and treatment of factory workers. As Fashion is one of the most wasteful industries, shoppers are asking brands to be transparent about their current practices which have pushed the sustainable fashion movement. Sustainability is trending. Companies understand that this important factor plays into the shopping decisions of the public. Many brands are changing their practices or "Greenwashing" to appeal to consumers. Although very similar,  "Ethical" and "Sustainable" have different definitions when it comes to production. Ethical refers to taking care of garment workers and sustainability refers to taking care of the earth. These two terms are often used interchangeably, that is why it is important to seek further information from companies when they claim to be following them. Furthermore sustainability looks different to everyone. Companies will always have challenges becoming fully sustainable throughout their supply chain, however this does not diminish their efforts and progress. Here at La Femme Apero, we are proud to include ethical practices through our supply chain. 
Our Ethical Practices:
We work with a women owned and operated factory in Turkey that ensures fair wages and a safe work environment.

Our fabrics are sourced in Turkey to avoid shipping from country to country. 

By limiting the amount of fabric used per collection we are able to

avoid overproduction and we keep our quantities small.  

We source recycled fabrics, or fabrics with low impact on the environment. Our fabric suppliers and mills are GRS certified, meaning that our product really does have the recycled content it claims to have. This certification is administered by the Textile Exchange, a global non-profit. 

Our fabric is 100% recycled for our polyester. 

We limit waste by upcycling our fabric scraps and damaged items into scrunchies. We also source deadstock fabrics, using them for limited capsules throughout the year. 

We try to keep our packaging to a minimum, using recycled tissue paper and stickers to wrap orders, and we ship them in recyclable mailer or envelopes.
      There is no true way to be sustainable under capitalism. For the consumer, their abilities are based on access to resources and wealth as sustainable brands are rightfully so expensive. There is no right or wrong way to live ethically, as long as you are looking at how to maximize the use of what you already have and research new products before purchasing. Here are some ways you can shop more ethically as a consumer. 
Shop Your Closet First   


Chances are, you already have pieces that resemble what you are thinking about buying next. Audit your closet to see what you use the most, what you should use more, and what just doesn't fit your style or body anymore. 
Buy Second Hand


Shopping second hand is the most sustainable and ethical option when it is time to add a piece of clothing, shoes, or accessories to your wardrobe. Giving old clothing a new life saves it from the landfill and does not push for new production of items that already exist. If you do not have access to secondhand shops where you live there are great platforms online like Depop, The Real Real, and ThreadUp. You can even swap clothes with friends and family! 
 Buy From Ethical and Sustainable Brands


If you can not find the pieces to add to your closet that are secondhand and need to go with a new purchase, shop for ethical and sustainable brands!  By shopping for these types of companies, you are supporting people and planet first companies. Ethical companies only work with manufactures that focus on creating a safe and fair work environment for workers. When you purchase from them, you are supporting a whole network of people and their livelihoods. We recommend buying high quality stable pieces that will last through many trends and years to come. The

Apéro dress

  in an elevated jacquard fabric and Pastis color is a great example of a timeless piece to have.

A good resource to check if brands are ethical and sustainable is the Good On You App.
Don't Impulse Buy


When shopping second hand as well as new, it is so easy to want to purchase everything that catches your eye. If you would like to avoid overconsumption, go in with a plan of what you want to buy. A good way to shop is looking at a piece as if it is already in your closet. Ask yourself;  How can I style this with other items I already own? Can I style this multiple ways?
Take Care Of Your Clothing!


The clothing you are buying second hand, and especially from ethical and sustainable brands is made to last. Extending the life of your clothing will not only limit your shopping to replace items, but will also give you the joy of having a stable piece you use for many years. Pay attention to the care instructions of your garments and be gentle with them. The last thing you want is to shrink your favorite shirt in the washing machine. 
Shopping ethically and making sustainable choices looks different for everyone because it is based on your resources. Shopping only secondhand works for many people, buying only from ethical and sustainable companies may work for others, or a combination of both. If you ever need help deciding which of our styles would work best for you, remember we are always here to offer assistance! You are on the right track as long as you are doing research for new purchases and taking care of what you already own.
Mar 08, 2022

Category:

News
Comments: 0