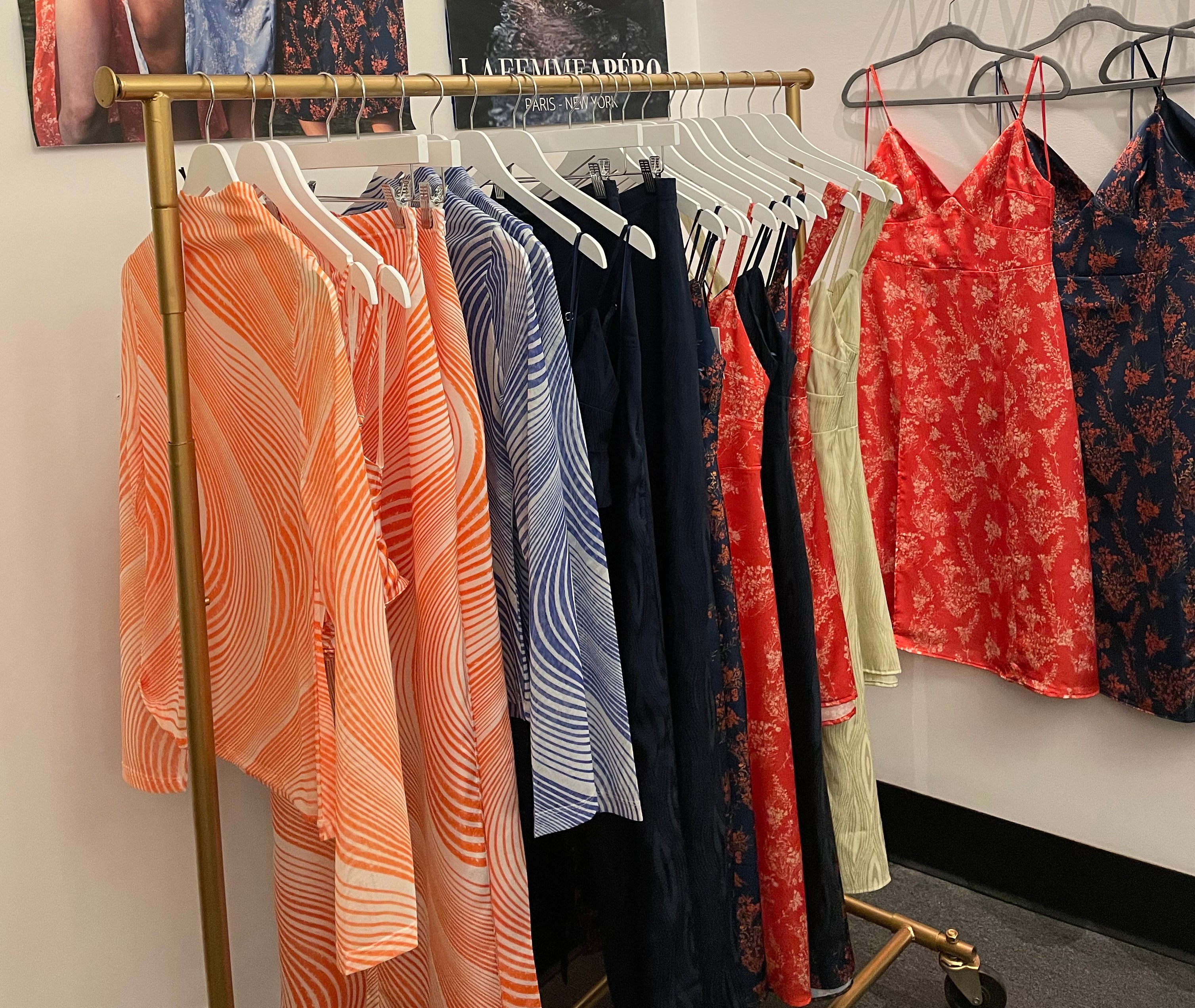 Capsule wardrobes have been the buzz for a while…and for good reason. Narrowing down the items in your closet to build a go-to wardrobe will help you achieve putting together chic looks that save time before leaving your door. Focusing on ways to style basic pieces is a great way to get use out of the clothing that you already own. When shopping for additional pieces, you will find it is easier to add statement pieces as well as high quality items to invest in. Here are our four steps to achieving a fun and beautiful capsule wardrobe for Spring! 
1. Look At What You Already Own:
There is a good chance you already own most of the staple pieces that can be incorporated into your Spring capsule wardrobe. What items do you see yourself most drawn to?

Remember to keep in mind comfort as the clothing you will pick will be worn frequently. 
2. Slowly Add What You Don't Have:
There might be a few items you'd like to invest in to enhance your style. This could be a colorful jacket, vibrant shoes, or delicate dress. Now that you know what you have, it is easier to find what will fill the holes in your mini wardrobe.

A staple item many people include is a turtleneck and long sleeve shirt for layering. Our

Mesh Top

comes in a few colors, has a mock neck, and is the perfect long sleeve for layering.

A few statement pieces to offset your basic items is a great way to add personal style in a fresh way. The

Gala Dress

in the Pastis color is romantic with soft details, perfect for any Spring outing. 
3. Don't Be Afraid to Mix Patterns: 
A misconception about capsule wardrobes is that they only can be very neutral and plain, this does not have to be the case.

If you have many patterned clothing, finding ways to mix and match them together can be a fun way to express yourself especially during the Spring and Summer months. 
4. Build Your Outfits: 
The final step is to actually use your capsule wardrobe. It may take some time to get used to only having access to a portion of your clothing, however it will become easier to assemble outfits when building on basic pieces and layering.
From our research, here is a list of the most popular items to include:
Leather jacket 
Blazer 
Turtleneck 
Neutral colored tops
Blue and black denim 
Neutral colored wide leg trousers 
Button up shirt 
Light colored Sneakers 
Black Boots 
Trench coat or Statement Jacket  
Dress
Skirt 
Light Knit Sweater 
Working with what clothing you already own, while slowly adding high quality pieces to your wardrobe is a wonderful way to be more mindful of what you are wearing and overconsumption. Make it fun and a reflection of your personality .You will have peace of mind knowing the collection you put together is curated to fit you and the season you are in. 
Feb 23, 2022

Category:

News
Comment: 1
{"one"=>"{{ count }} comment", "other"=>"{{ count }} comments"}