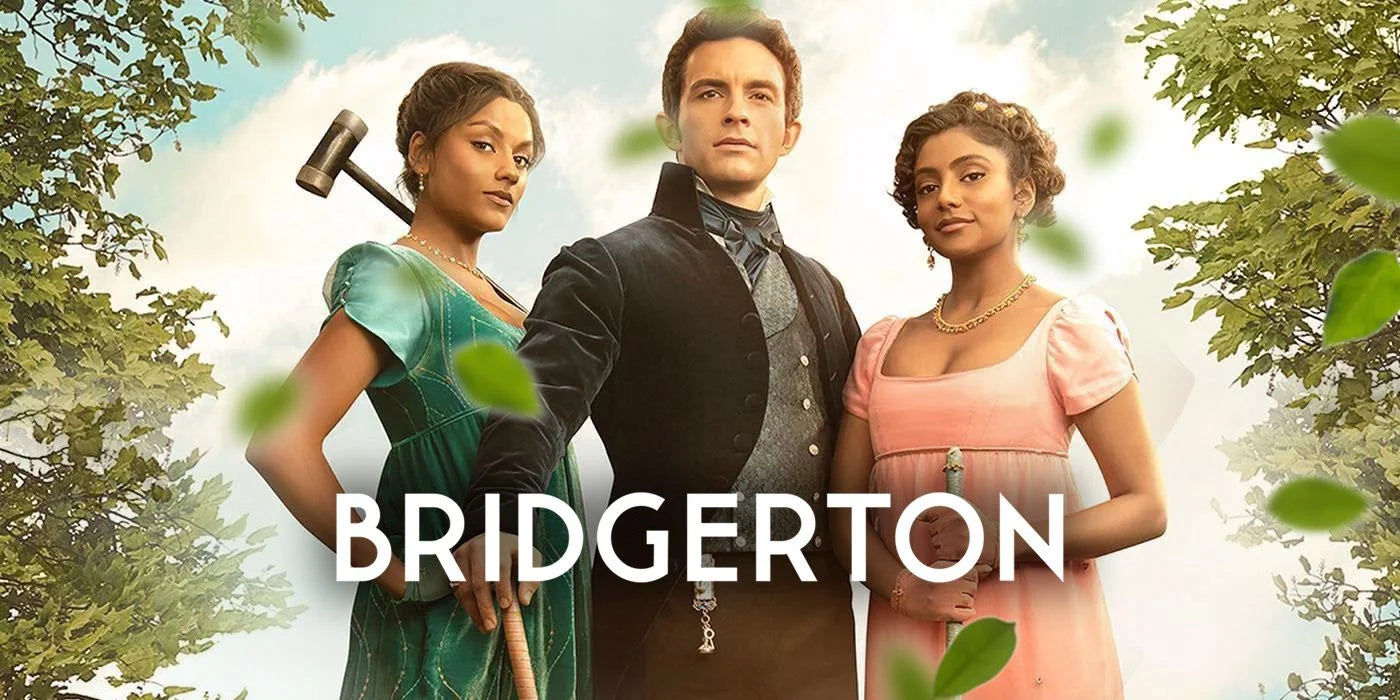 As Season 2 of Netflix's series Bridgerton is set to premiere on March 22nd, there has been chatter about the new custom designs created by Sophie Canale. "Regencycore" is becoming a popular a hashtag on social media because of Bridgerton, once again. We saw this subculture first gain traction when the first season of Bridgerton came out. Like Cottagecore, the style has integrated into fast fashion, slow fashion, as well as on the runway. 
So what does "Regencycore" look like? Think…Jane Austen, Pride & Prejudice, and of course Bridgerton! The fashion of the Regency Era, circa 1810s in the U.K. is the baseline for this style. The style is elegant with timeless lines, fabrics, and colors. There is a focus on a feminine silhouette using elements such as:
Corsets

Puff Sleeves 

Empire Waistline 

Jewels 

Headpieces 

Gloves
On the show, we see how historically accurate customs get a modern finish with an, "accidently sexy" touch and bold colors that would not be possible during the actual era. The first season of Bridgerton hit us during a stagnant time, most people were out of work or working from home. Dressing up to go anywhere would not have crossed our minds. Yet, this show brought an excitement around dress and style that sparked creativity! There are ways to easily introduce new dresses and pieces that can fit the Regencore style, while staying modern and chic. Romantic styles can always be dressed up or worn casually. We recommend the Apero Dress, it is a great slip with its unbelievably chic 'wood bark' tone on tone pattern. This jacquard fabric feels like soft cotton. The color of this dress - Pastis - is a pale pastel yellow with a drop of green. It is inspired by a beloved apéritif drink often served in the South of France and in the Summer. If Pastis is not your color, it also comes in a Night Blue color. 
          Here is how we would style it to fit Regencycore in a modern way: 
Puffy Tulle Sleeves

Freshwater pearls with golden chain 

Velvet Shoes 
Leave us a comment of who your favorite character is in Bridgerton! 
Apr 05, 2022

Category:

News
Comments: 0